Name: Delius Pit (a.k.a. Delicious Magnificus)
Home town: Eesveen with a population of 600 (not exactly I think). The nearest city is Steenwijk at a distance of 4 kilometers, in the northern area of the Netherlands (see picture).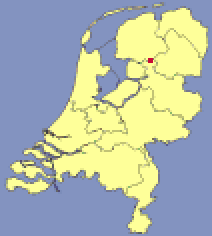 YEAH SURE......HOLLAND, WHERE IN THE WORLD IS THAT?

Job: At Breman Meppel BV as a calculator (1+1=2). This company will make your gas, water, heating, electric's and other stuff for your building.
Hobbies: Volleyball, karting (vroooooommmm), mountain biking (mountains?), surfing the net way too long (hmm) and making fun with my friends.